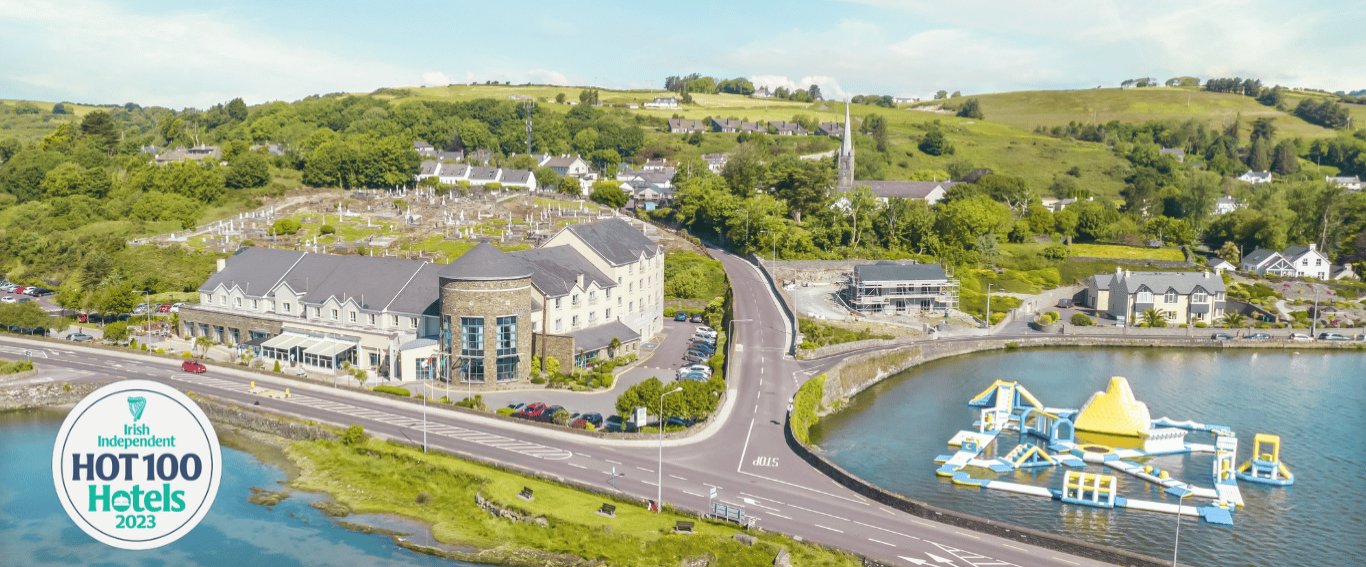 Hot 100 Best Hotels in Ireland for 2023
27/10/2023 | News | Awards
Did you know we've been listed in the Hot 100 Best Hotels in Ireland for 2023
by the Irish Independent
We are beyond grateful to have been listed in the Irish Independent Hot 100 Hotels in 2023! We are so proud of our amazing team and thankful to Pól O' Conghaile for listing us. Thank you to every guest who have passed through our doors in 2023 and had the experience of exploring Rosscarbery. Thank you for giving us the opportunity to showcase all that the Celtic Ross has to offer when staying and exploring West Cork. We love getting an opportunity to showcase all that is amazing about West Cork, and our community in Rosscarbery make all our guests feel like they are apart of it. We would like to congratulate our fellow Hoteliers who were also listed. We stand proud among you all!
Have a read for yourself….
So here it is, my list of the 100 best hotels in Ireland for 2023. Right now, as I see it, and ranked to boot.
This is where I duck. The Irish Independent's Hot 100 is not an objective, scientific assessment (I just don't see how that could be done). It is subjective — a guide based on my ongoing travels, taste and experience. It's debatable until the cows come home.
This is the second year of our Hot 100 (read the 2022 list here), and you'll notice some changes. A new Hotel Hall of Fame now retires annual winners into a pantheon that will grow over time. Adare Manor is our inaugural entry. This year's number one will join in 2024.
By my calculations, there are more than 1,000 hotels on the island. I can't revisit them all every year, hard as I try. But this list is a moment to zoom out, to highlight those at the top of their game. It's not beholden to star ratings. It's about hotels I see as best in their class, being the best at what they set out to be. That's why you'll see Ashford Castle, the Limerick Strand and Gougane Barra hotels on the same list. That's why I think it's a truer snapshot of Irish hospitality.
My criteria? I don't have an inspector's checklist. I love hotels that exceed my expectations, that spark good feelings long after I've left. Hotels that are honest, confident and know who their audience is. I like thoughtful design, inspired use of art, food, drink and design, and businesses that go out of their way to engage with their communities and localities.
A good hotel should be a great place to work, as well as visit. And much as I love hotels that find their groove, I also love those that innovate, gently stretching our sense of what stays can be (the best of the best always do a bit of both).
Hotel rates are rising — up 34pc on average compared with 2019, according to the latest Tourism Ireland analysis. But I think my picks offer decent value, whether you spend €100 or €1,000. In a world of global brands, generic stays, crippling costs and staffing challenges, these are distinctly Irish, often independent businesses run by human beings that go the extra mile. They contain multitudes.
Finally, this is a list of hotels, rather than broader places to stay, so I've omitted smaller country houses, campsites and B&Bs (these are included in our Fab 50). I've also left out hotels I haven't been to (yet), or that have undergone significant changes I haven't seen for myself — the Slieve Donard or Dublin's Westin for example. I'm already thinking about next year's list.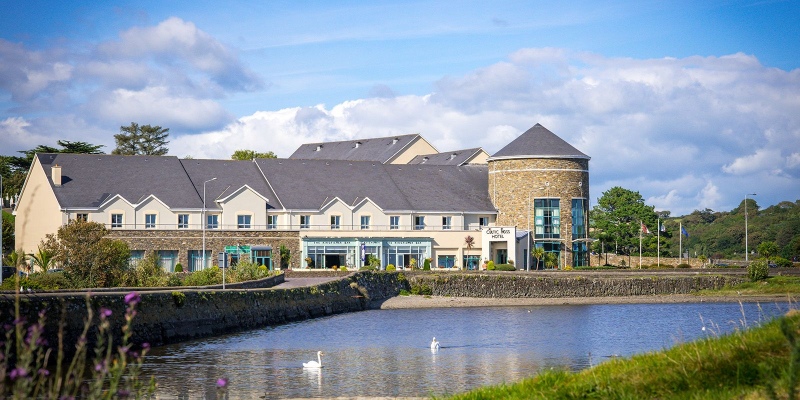 And we are delighted to be placed at No. 47
Celtic Ross Hotel
Rosscarbery, Co Cork
It could so easily be a generic coach-tourism staging point, but the Wycherley family owners and inspired leadership of general manager Neil Grant have made this hotel a legend in its locality. Good, thoughtfully sourced West Cork food, friendly staff, some surprising art and the wonders on its doorstep are key to its success — last year, it went from three to four stars. This year, it reopened a treatment room, hired Nelson Mandela's former private chef (take a bow, Brett Ladds) and is planning a new walking weekend.
To read the full article – click here (https://www.independent.ie/life/travel/ireland/100-best-hotels-in-ireland-for-2023-from-five-star-luxury-to-budget-escapes/a1937283046.html)
Looking to book your next escape? View our current seasonal offers - click here