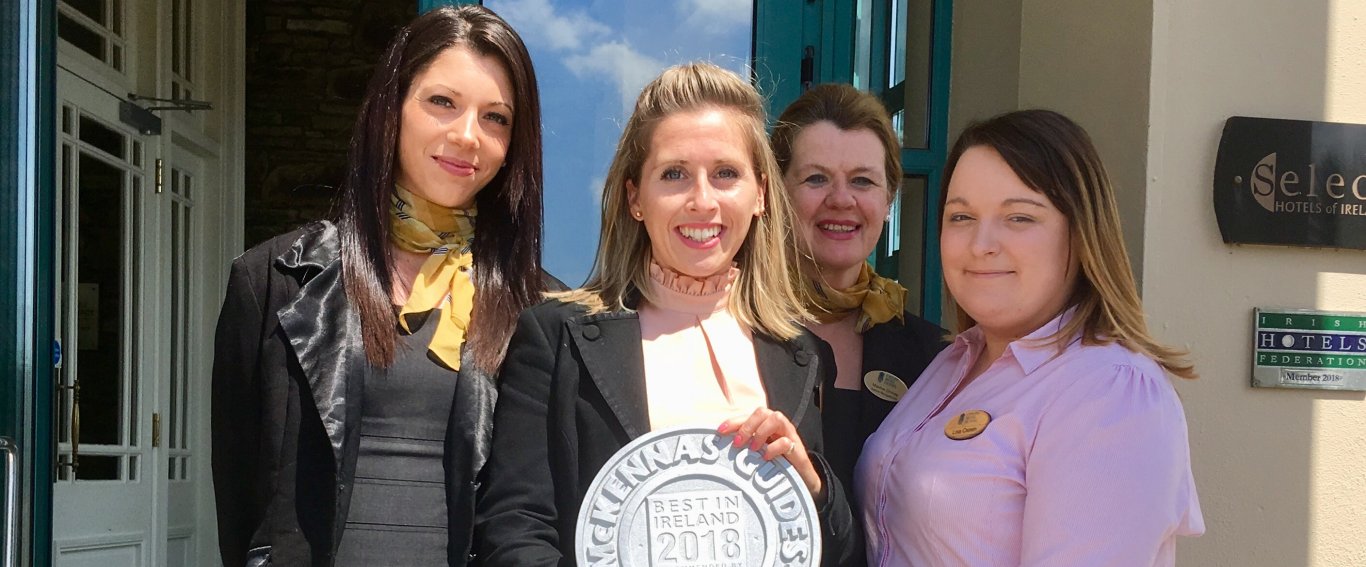 100 Best Places to Stay
| Celebrations
To say we were a little bit chuffed when we were recently named one of the "100 Best Places to Stay in Ireland" in John & Sally McKenna's 2018 annual guide would be an understatement!
For more than 25 years, John and Sally McKenna's annual guide to the best places to stay in Ireland has focused on a simple but enduring truth about Irish hospitality - the people make the place. Right from the publication of the first volume back in 1992, the McKenna Guides have always concentrated on the character and welcome of a property. For them it's not necessarily star ratings and deep-pile carpets, which dictate whether you have a great time, but it is more about the ability to make you feel welcome, to make your feel comfortable, to prepare delicious food for you and to offer you sound advice on what you need to know and where you need to go.
The genius of the Irish for offering unique hospitality is the underlying imprimatur of their annual guide and we are just thrilled to be included again this year. So, whether you're looking for an idyllic coastal retreat, or the perfect base to explore the southern stretch of Ireland's Wild Atlantic Way, the Celtic Ross Hotel is your ideal home from home. We offer convenient access to some of Ireland's best beaches, West Cork's historic gems, delicious locally sourced food and of course that legendary West Cork hospitality. And if you're feeling energetic there is a wide range of locally-based activities to help you get the most out of your stay. From Smugglers Cove to a West Cork Farm Tour, from the Lagoon Activity Centre to a West Cork Garden Trail, there is something to suit everyone and every age.
Being named as on of the "100 Best Places to Stay" is testement to the fact that our guests come back again and again not just because we're a great hotel in a great location, but because of the way staying with us makes them feel. To celebrate we would like to offer guests checking in with us from now until the 17th June a complimentary glass of bubbles on arrival, all you need to do is quote "McKenna Award" when you check in!