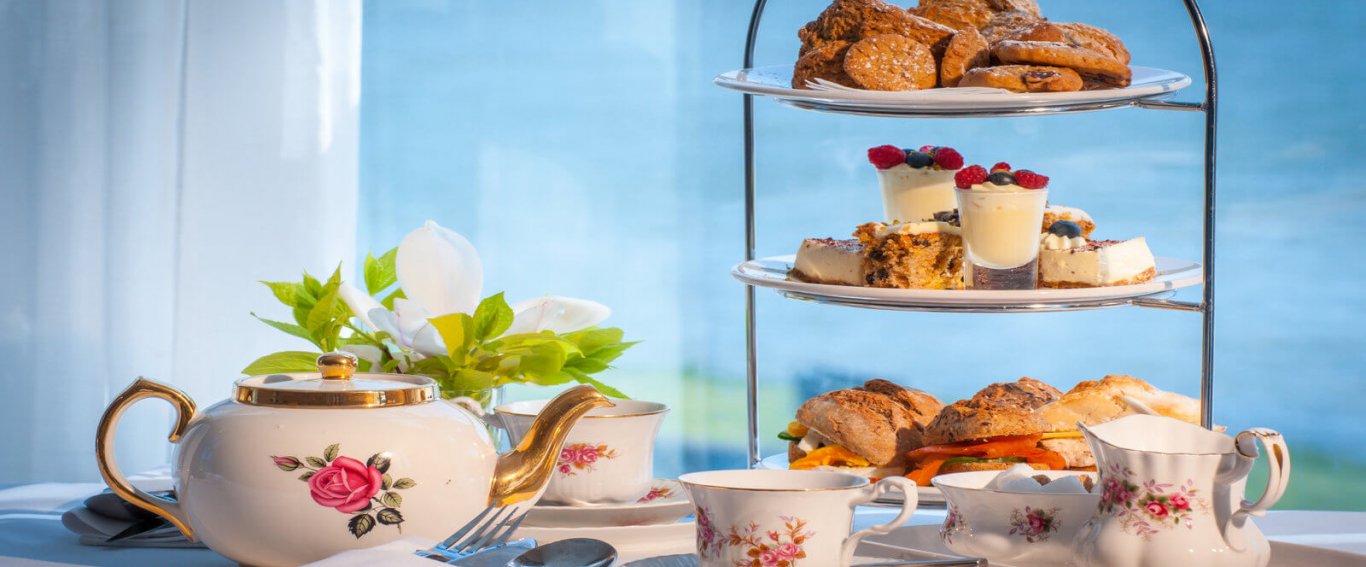 A Taste of West Cork
20/08/2017 | Festivals
It's that time of year again when West Cork gets ready to showcase the finest and most delicious foods from Ireland's best producers and chefs. This years A Taste of West Cork Food Festival is taking place from the 8th to the 17th of September 2017 and with over 230 events in the programme we are spoilt for choice! Ten days of workshops, demonstrations, food markets, walks, chef dinners, historical tours, food tastings, afternoon teas, brunches and banquets, talks and exhibits, children's events, food trails and more! There is something to tempt every palate and taste bud.
Widely acknowledged as the foodie capital of Ireland, West Cork has a reputation as a centre of excellence for artisan food producers. The festival not only celebrates this but also highlights West Cork as a location "A place Apart". As the organisers point out "It is a festival that celebrates all that is unique about West Cork - the food, the producers, the landscape and the people - the magic ingredients"
One of Ireland's longest running food festivals, it is without doubt the premier event on the food calendar. This year at the Celtic Ross, we are proud to be hosting three events. Starting with The Pitmaster Masterclass on Sunday 10th September 3-7pm, Kate Ryan of Flavour.ie presents a Masterclass with Decky Walsh, one of Ireland's most foremost Pitmasters and expert in cooking low and slow over smoke and fire – the most elemental cookery method that is literally as old as time. During this 4-hour long Masterclass, learn all about creating brines and rubs; how to get flavour into charcoal, and the difference between smoking, grilling, pit roasting and many other methods of cooking with fire. All the food that Decky will cook, will be served as an epic feast to finish off the day! Booking is essential, tickets are €75pp. Click here to book or email kate@flavour.ie PH: 086 205936
Monday 11th September 7pm, we welcome Derry Clarke, Michelin Starred Chef and owner of award winning L'Ecrivian and Barry McLaughlin, owner and chef at Poachers, Bandon. They will be doing a cooking demo in the Ardagh Suite. Each will be presented with a "mystery box" filled with West Cork produce and side by side they will come up with their own unique creations. Three lucky guests will get to taste the three dishes made on the evening. I for one cannot wait for this! Peter Shanahan of Fresh Fish Seafood Deli along with Nandor Vogel our Sous Chef, will start the evening off with a fish filleting demo and will also prepare an easy fish dish to whet our appetites. Guaranteed to be a night of fun, arrive to a welcome drink and canapés. Tickets are €20, available from reception PH: 023 8848722.
Last but by no means least, we rewind the clock and go vintage! Relax in the stunning surrounds of The Tower and enjoy a magnificent "Vintage West Cork Afternoon Tea" all while listening to Terrie Mae McNulty of Songbird and her repertoire of "old time" music – swing, jazz, music hall and showtunes. With tasty treats featuring produce from the very best local artisan producers, this splendid spread encapsulates all that is delicious about West Cork produce – freshly baked breads, West Cork cheeses, smoked fish, charcuterie and delicate cakes and pastries. Save the Date! Wednesday 13th September from 3-5pm. Booking is Essential, tickets are €20 available from Reception PH: 023 8848722
This September taste West Cork!
All the best,
Sherna