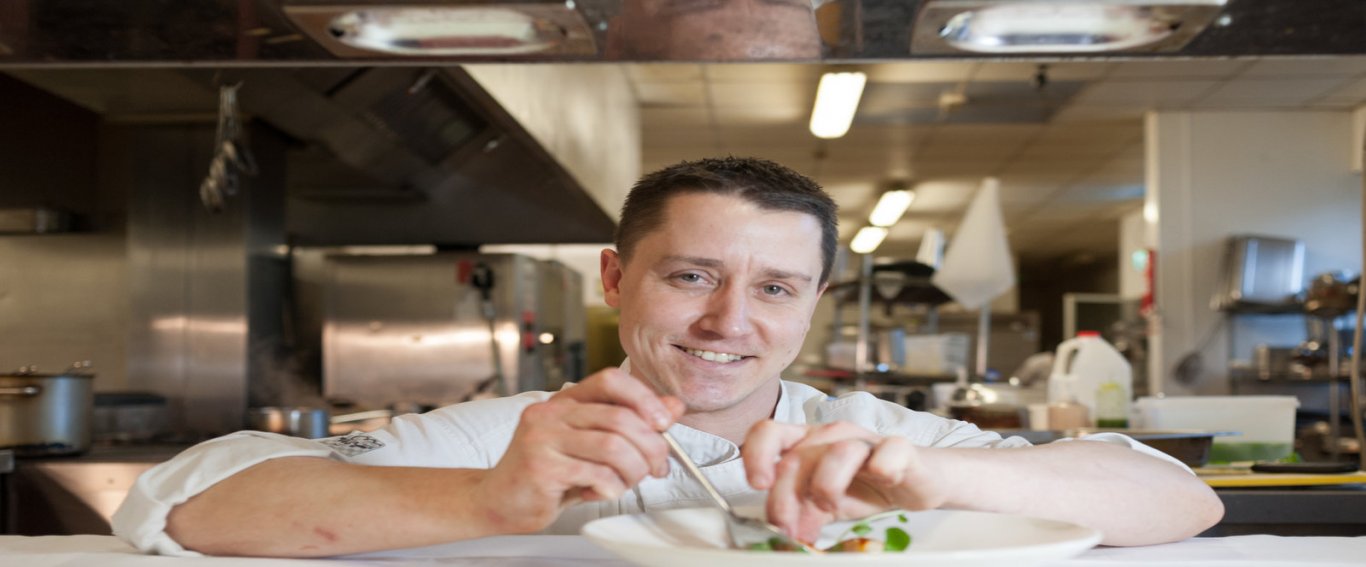 AA Rosette Award
18/09/2017 | News
And the AA Rosette Award goes to……
We are thrilled to announce that The Kingfisher Bar & Bistro, under Head Chef Alex Petit has received an AA Award for Culinary Excellence!
Since 1955, The AA has been awarding Rosettes recognising exceptionally high standards in culinary excellence. The award is internationally recognised and all participants are featured in the AA's annual restaurant guide and featured on the AA Ireland and AA UK websites.
Widely acknowledged as the foodie capital of Ireland, West Cork is home to a legion of artisan food producers and every day, the best food and products from this region are delivered here to our door. At the helm of our kitchen is the incredibly talented Alex Petit who along with his team and all our wonderful suppliers have in no short way played their part in helping to achieve this prestigious accolade.
Originally from Brittany, Northern France and boasting a wonderful Gallic West Cork accent, Alex Petit became executive Head Chef of the Celtic Ross Hotel in 2014. With his task being to revolutionise the culinary experience for guests and customers, Alex has succeeded in winning the hearts and bellies of loyal customers while building a new following thanks to honourable mentions in renowned foodie guides including John and Sally McKenna's Guide and the AA Hotel Guide.
His style of cooking is timeless and enduring, inspired by his travels and his French roots. He is constantly developing fresh concepts, becoming a main influencer in the West Cork culinary market. Throughout his time at the Celtic Ross, Alex's cooking ethos has been…...locally sourced ingredients, supporting small producers, respect of the product, freshness and consistency.
The menus, created by Alex and his team are a reflection of this ethos and showcase the best local produce from the West Cork region. So, if you haven't already eaten in the Kingfisher Bistro then make sure to stop by and experience exceptional fare that is.....
Locally sourced, expertly prepared, utterly delicious
Congratulations to Alex and all the team!
All the best,
Sherna