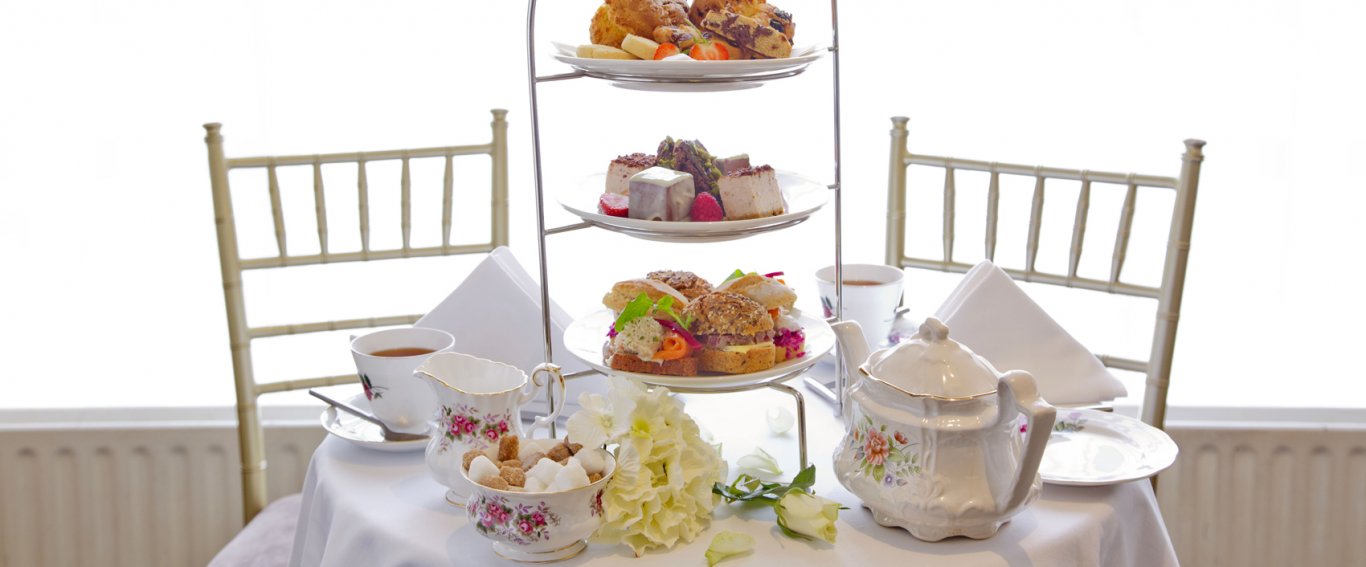 Taste of West Cork Afternoon Tea
03/09/2019 | Food
Autumn is a season known for producing some of the best flavours of Ireland. Come explore them this September as we toast the return of A Taste of West Cork Food Festival.
Ireland's food culture lies deep within us. Rich in tradition, local, natural, fresh, world-class. It's about the taste, the passion, the experiences, the spirit. This September, follow West Cork's food on its journey from farm to fork, from tide to table. Shake the hand that feeds you. Stir your soul. Take your seat at our table and Taste the best that West Cork has to offer.
The Celtic Ross Hotel invites you to join us in celebrating the joy of great Irish food made using only the finest of locally sourced ingredients. This September, as part of the national Taste the Island experience, the hotel will be once again participating in A Taste of West Cork Food Festival. The ten-day festival, a must in the Irish foodie calendar, will take place across forty one towns and villages in West Cork. Boasting 260 events of myriad themes, venues include castles, distilleries and even stately homes.
Now Ireland's largest food festival, the programme includes everything from cookery demonstrations and food markets, to foraging experiences and mixology masterclasses.
Speaking of which …
To mark the now iconic Taste of West Cork Food Food Festival, the Celtic Ross Hotel will host an evening with world-renowned master mixologist Scott Gemmell. The Scottish 'alchomist' whose passion is creating extraordinary elixirs is one of leading lights of the current cocktail zeitgeist. Founder and managing director of the Liquid Academy School of Hospitality, drinksmith Gemmell launched Scotland's first and only professional bartending academy. Complete with its own bespoke drinks lab, Liquid Academy was the first brand independent front of house service training provider in Scotland.
On 11th September, Scott will host our A Taste of West Cork Afternoon Tea with a Twist event. For this interactive experience, Scott will use locally foraged botanicals to create bespoke Celtic Ross cocktails using the locally distilled Beara and Minke craft gins. These unique cocktails will be perfectly paired with a selection of delicious canapés, conceived of and carefully prepared by our Head Chef Shane Deane and Scott's mixology magic show will be soundtracked by some bold as brass jazz tunes.
Running from the 6th to 15th of September, A Taste of West Cork Food Festival will see venues of every shape and size around West Cork open their doors to countless food and drink lovers. A showcase of the best West Cork has to offer, this immersive foodie experience is the perfect opportunity to explore both the food culture of West Cork and the true taste of Ireland.
There are so many ways to Taste West Cork. What are you waiting for? Start exploring!
A Taste of West Cork Afternoon Tea with a Twist! Join drinks Mixologist Scott Gemmell who will be expertly crafting a trio of cocktails to accompany our renowned sumptuous Afternoon Tea. Wed 11th Sept 3-5pm |€30pp | Booking Essential | Call 023 8848722