Meet the Team
This is where your unforgettable story begins.
Sit back and relax as your dedicated Wedding Manager, Deborah guides you step by step through each intricate detail of your destination wedding.
We aim to embrace what is uniquely 'you' and help you both create lifelong memories.
A personal or virtual tour with our Deborah will open the doors to the many unique facets that our hotel can offer.
Use your imagination, create your vision, allow us to bring it to life.
Deborah Long - Wedding & Events Manager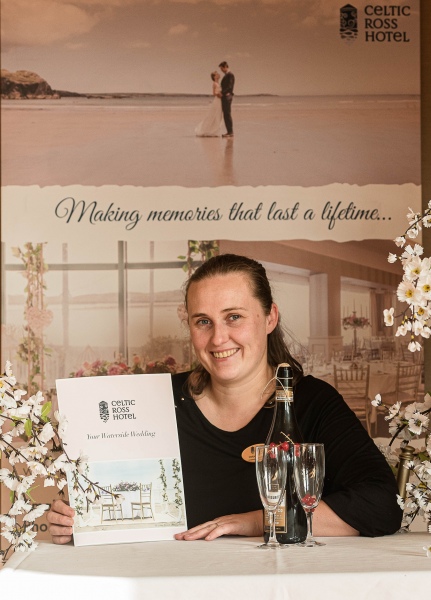 "Hello, I'm Deborah. I've worked in The Celtic Ross Hotel since 2013. Over the years I have worked my way up in the hotel thanks to the support of the people I work with.
Myself & our dedicated team work tirelessly to ensure every detail of your special day is fulfilled. We love working with couples to create a magical memorable day.
I'm very proud to say I had my own wedding here at the Celtic Ross Hotel and I have to honestly say that the food and the service is second to none it won't disappoint
I look forward to meeting all our future brides & grooms and turning your dreams into a reality."
Shane Deane - Executive Head Chef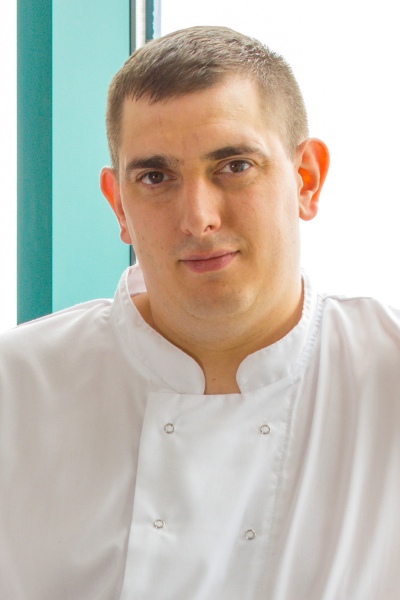 Celtic Ross Executive Head Chef, Shane Deane is West Cork, born and bred. Shane grew up on his family's farm which is where his passion for local ingredients and seasonal produce comes from.
Food memories from his childhood involving planting and picking homegrown vegetables for dinner, collecting eggs from the hens and looking after the cattle on the farm.
Shane's back story is the ultimate in farm to fork; Taking the concept full circle by rearing cattle from calves right through to cooking and presenting a plate of Irish beef.
Shane has 13 years' experience cooking in 4 and 5 star hotels in Cork. He joined the kitchen team at Celtic Ross three years ago as Head Chef and was recently promoted to the role of Executive Head Chef.
Prior to his Celtic Ross days, Shane spent a year traveling the world which opened his eyes to flavours and dishes on a global scale. He is particularly passionate about the food of South East Asia and this influence often inspires the street food menus at CRAFT West Cork.
For Shane cooking means making the most of what West Cork produce has to offer, whatever the season. To this he adds his own twist and creativity bringing different flavours from my experience of international cuisines and culture inspired by his travels.
Neil Grant - General Manager
With 20 years of experience in the hospitality business working in many hotels that specialise in Weddings, General Manager, Neil Grant is well placed to guide any prospective brides and grooms through the key decisions to plan your perfect day!
"I think I have handled every type of Wedding going", says Neil. "From Marquee's to Pig Roast's, outdoor drinks receptions, outdoor Wedding Ceremony's, I've even seen Westlife as a wedding band – you name it!!
There was a particular 1st for Neil at the Celtic Ross – "I had never delivered a Wedding Ceremony on the Beach until I worked in the Celtic Ross!"
Coming from a Food & Beverage background Neil loves coming up with innovative new ideas that elevate the Food & Drink offering and he is passionate about using "local" produce and suppliers to ensure a wedding in Rosscarbery reflects the locality.
If asked to specify one tip that he passes on to Brides and Grooms what would it be? "The flow of the day is key to a magic wedding! You want to have momentum for the whole day without it being rushed at all. Look at all elements from the beginning to the middle and the end of the night to ensure that your guests are always entertained and having fun. Quirky surprises along the way add to the memories!"
For the bridal party that are a little nervous, Neil is more than happy to step in and MC to link the speeches and to take the pressure off. "It is a team game at the Celtic Ross, we have great specialists in all areas, we work together to blow you away".
Would you like to discuss your perfect day with Deborah and the team? You can contact them on weddings@celticross.com to arrange a show around. If you are travelling from a far and want to see the property, we also provide WhatsApp/Zoom showarounds at a time that suits you. Please email us to book an appointment.