The Wellness Room
The Wellness Room at Celtic Ross Hotel
Introducing the latest addition to our Leisure Centre - The Wellness Room.
Relaxation starts here with a wide range of treatments on offer from Full Body Massage, Hot Oil Massage, Sports Massage and much more! The Wellness Room at Celtic Ross Hotel Leisure Centre is well worth a visit! For a full list of our treatments view below and to book your appointment contact our Team Today, call us on 023-8848722 or email leisurecentre@celticross.com
Meet Yaryna Sereda
At the Welness Room in the Celtic Ross Leisure Centre we are very lucky to have the services of Yaryna Sereda. As our resident massage therapist with over 5 years of professional experience working in locations such as The Brehon Hotel, Equilibrium Spa. Yaryna has treated thousands of people with a wide range of services. Fully Certified you can trust that your experience will be unforgettable. Having owned her own business she always takes a customer based holistic approach to treatments whether it is pure relaxation or more specific therapeautic treatments. As an ex professional sportsperson with ten years of International Experience Yaryna can also treat athletes with recovery or physical maintenance.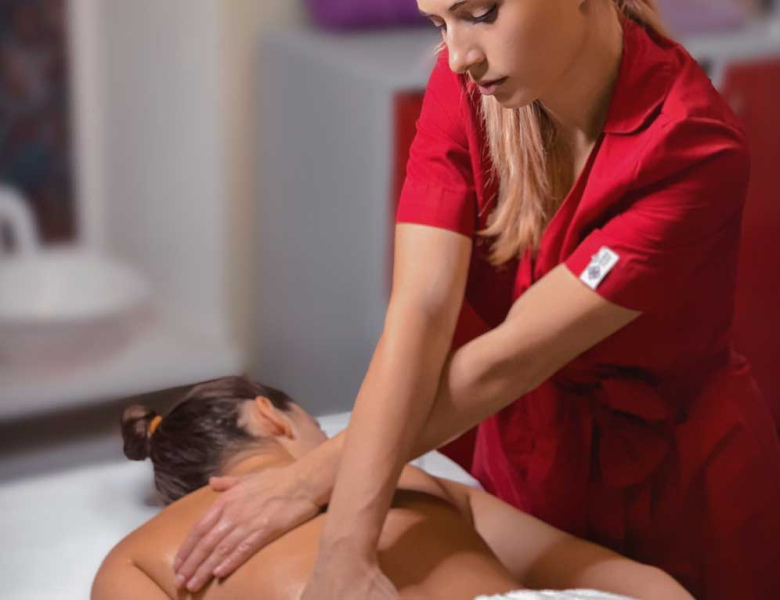 Treatment Menu
FULL BODY MASSAGE
60 minutes|€90
90 minutes|€120
DEEP TISSUE MASSAGE
45 minutes|€80
60 minutes|€100
90 minutes|€135
SPORTS MASSAGE
60 minutes|€100
90 minutes|€135
INDIAN MASSAGE
€55|40 minute Head Massage
€80|60 minute Head & Back Massage
HOT OIL MASSAGE
60 minute|€90
90 minute|€120
HEAD TO TOE MASSAGE
20 minute Neck & Shoulder Massage|€40
30 minute Leg Massage|€40
30 minute Foot Massage|€40
40 minute Back Massage|€60
60 minute Bamboo Stick Massage|€100
BOOK NOW - (023) 884 8722 - EXT 3 or email leisurecentre@celticross.com